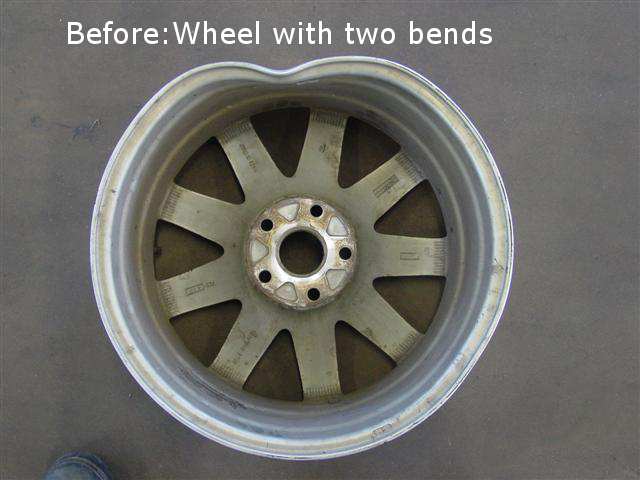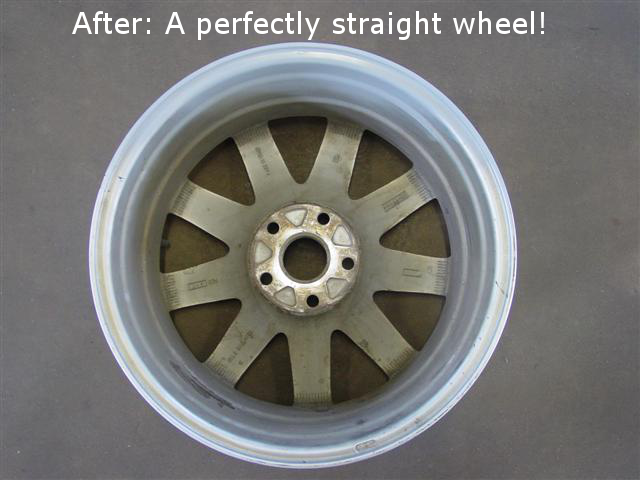 Wheel Straightening is our most common repair.
Most late model vehicles are equipped with alloy wheels and low profile tires. Thus they are less resistant to damage due to potholes or road debris. Impacting the aforementioned can result in a bent wheel that causes vibrations and driveablility issues including air loss and uneven tire wear.
The good news is most bent wheels can be repaired. Usually this service can be accomplished same day. Many times this can be done while you wait, however it depends on our workload. Please contact us for an appointment if you wish to wait to have your wheel straightened.
This is a very economical alternative to replacement and in most cases the finish remains intact.
Call us and let our experts get you back on the road ASAP with smooth riding wheels and tires.